Moving & Handling Equipment
Welcome to our site. All our products are made in the U.K. if you can't see the product you want give us a call as there are other products for example hoists available.
Experts in our field
Established in 1994 the company has been a hugely successful and influential business in the world of moving and handling people. Offering training by staff with huge experience in moving and handling people over the years the team have included nurses, physiotherapists, occupational therapists and ambulance paramedics. All have been committed to ensuring that people who need to be moved or handled are done so in a safe, comfortable and dignified manner and that is our commitment. The offering of easy to use, cost effective moving and handling kit is a simple extension of this service.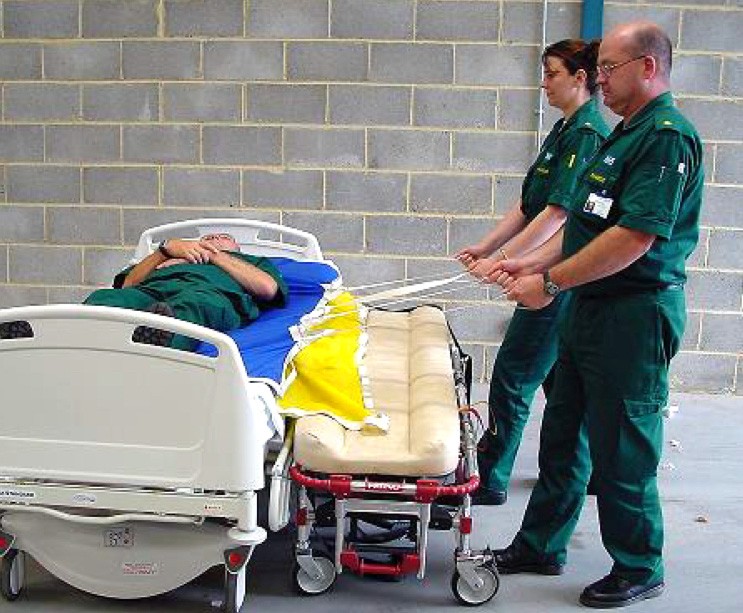 Moving and handling training on offer
We offer the widest range of moving and handling training including educationally accredited "Moving and Handling Train the Trainer" programmes, on line theory courses and will come to you to train your staff in the principles of safer moving and handling. To learn more, visit our training website.
Guarantees
All our products come with a guarantee of one year and in the case for the carry sheets an amazing five-year guarantee. (subject to fair wear and tear)
If your need is for another moving and handling product, or you wish to purchase multiple numbers of items either call us to see how we can help you on 01932 880147 or contact us enquiries@solutionstraining.co.uk